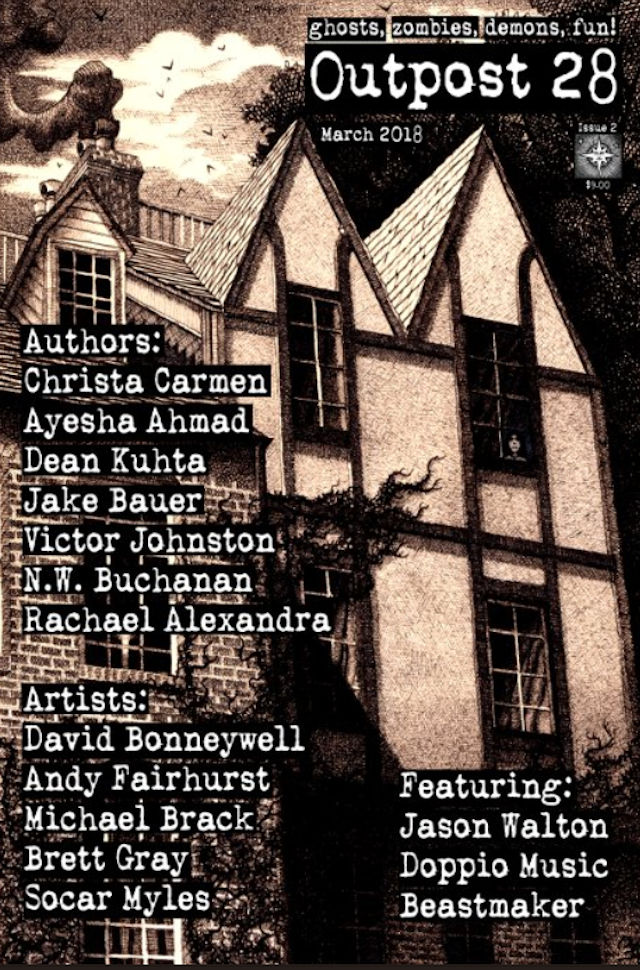 "Three Cheers for Sweet Revenge"
Outpost 28 Issue #2
A collection of dark short stories, artwork, and interviews that feature soul-swallowing horror, phantasmic darkness, and a satisfying dosage of brain-munching zombies. Issue #2 features tales by Christa Carmen, Ayesha Ahmad, Rachael Alexandra, Dean Kuhta, and Victor Johnston as well as illustrations by professional artists like Andy Fairhurst, David Bonneywell, Michael Brack, Socar Myles, and Brett Gray. In addition, there are follow-up interviews from Issue #1 with musicians Jason Walton (formally of Agalloch), Tim Cretella from Doppio Music, and Trevor Church of Beastmaker. Buy your copy of issue #2 today to enjoy the many curious worlds of Outpost 28! 50% of all proceeds of Outpost 28 go to helping the homeless in Richmond, VA.
»
Read more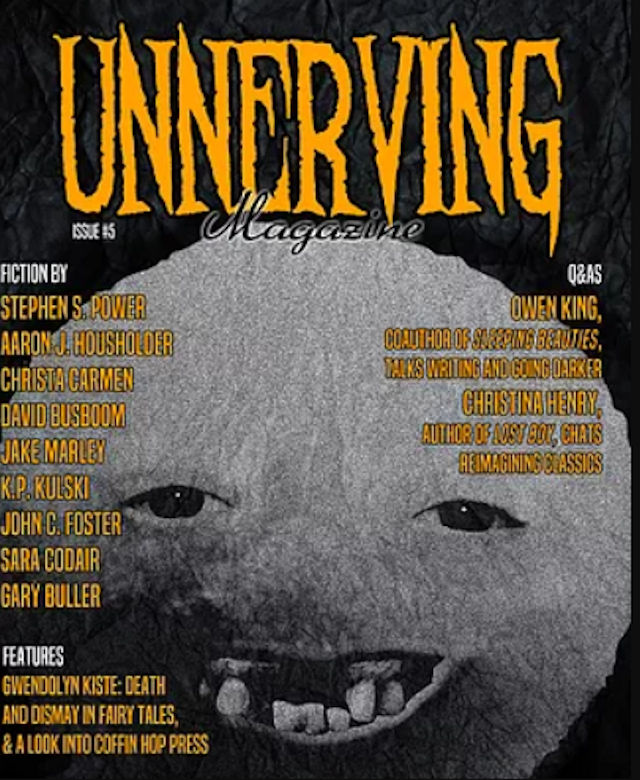 "Red Room"
Issue #5 includes fiction from Christa Carmen, Stephen S. Power (author of The Dragon Round), John C. Foster (author of Mr. White, and Baby Powder and Other Terrifying Substances), David Busboom (author of Nightbird), Gary Buller, Jake Marley, K.P. Kulski, Sara Codair, and Aaaron J. Housholder. Includes a feature by Gwendolyn Kiste (author of And Her Smile Will Untether the Universe, and Pretty Marys All in a Row). Publisher spotlight on Coffin Hop and Q&A interviews with Owen King (coauthor of Sleeping Beauties, and author of Double Feature) and Christina Henry (author of Lost Boy, and Alice).
»
Read more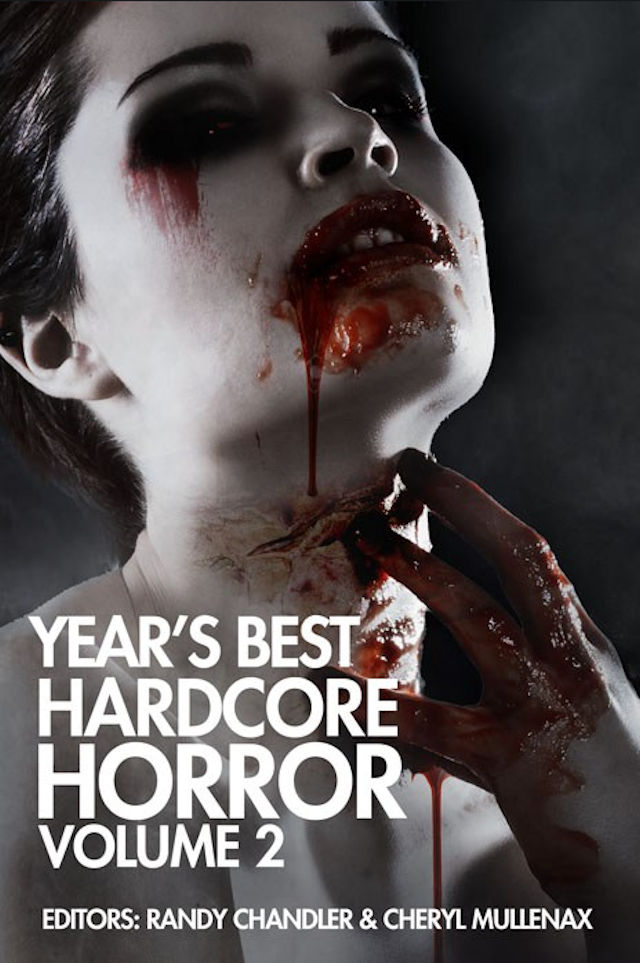 "Year's Best Hardcore Horror Volume 2"
"The most effective selections in this second annual compilation of gory and sexually explicit horror rely more on characterization and drama than on their extreme content...In Christa Carmen's "The Girl Who Loved Bruce Campbell," a chainsaw-wielding young woman defends herself against a trio of ravenous mutants in a bloody spree that gleefully spoofs the more outrageous moments in the Evil Dead movie franchise." — PUBLISHERS WEEKLY. Comet Press is extremely proud to present its second annual anthology featuring this year's hardcore corps of authors with the best extreme horror fiction of 2016 that breaks boundaries and trashes taboos. Selected from indie publishers and magazines such as Corner Bar Magazine, Weirdpunk Books, Necro Publications, Splatterpunk Zine, Carrion Blue, and Raw Dog Screaming Press, these stories represent the state of the art of extreme horror fiction. Whether extreme in theme or with gore galore, these disturbing tales will be hard to forget even though you may wish you could. Yes, there will be blood. Lots of it. Gore galore and plenty of the gushy stuff. But you'll also find tales less graphic but with hardcore attitudes, transgressive stories you're not sure you should be reading, stories showing you things you shouldn't see. Visceral fiction by Christa Carmen, Michael A. Arnzen, Jasper Bark, Marvin Brown, Adam Cesare, Matthew Chabin, Jose Cruz, Andrew Darlington, Paolo Di Orazio, Stefanie Elrick, William Grabowski, Sarah L. Johnson, Eric LaRocca, Alessandro Manzetti, Tim Miller, Alexandra Renwick, Bryan Smith, Jeremy Thompson, Tim Waggoner, Wrath James White, and Stephanie M. Wytovich.
»
Read more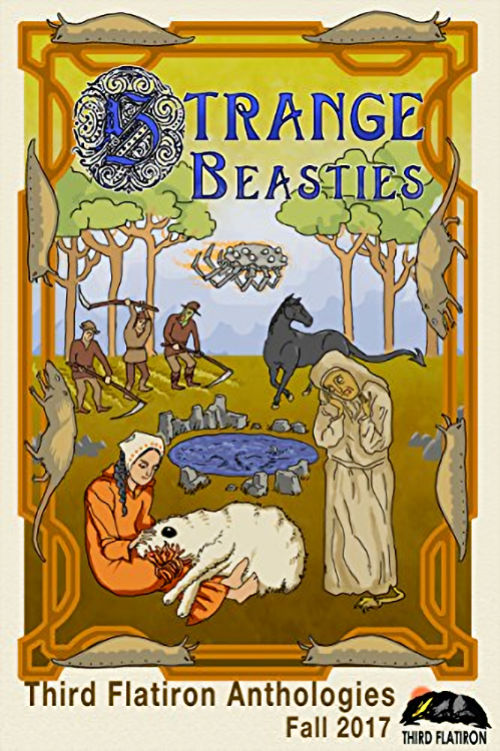 "Strange Beasties"
Nothing is too strange for Third Flatiron's new anthology, "Strange Beasties." Find something unsettling at every turn, from rising primordical monsters and gods to murderous supernatural predators and vengeful soul-hungry demons. There's plenty of dark comedy too, with gamblers who race unusual beasts, ogres who run cooking podcasts, horrifically dysfunctional families, and unhinged sorcerers. An international group of new and established contributors to "Strange Beasties" makes this an original and varied collection that is sure to please fans of science fiction/fantasy, slipstream, humor, and horror.
»
Read more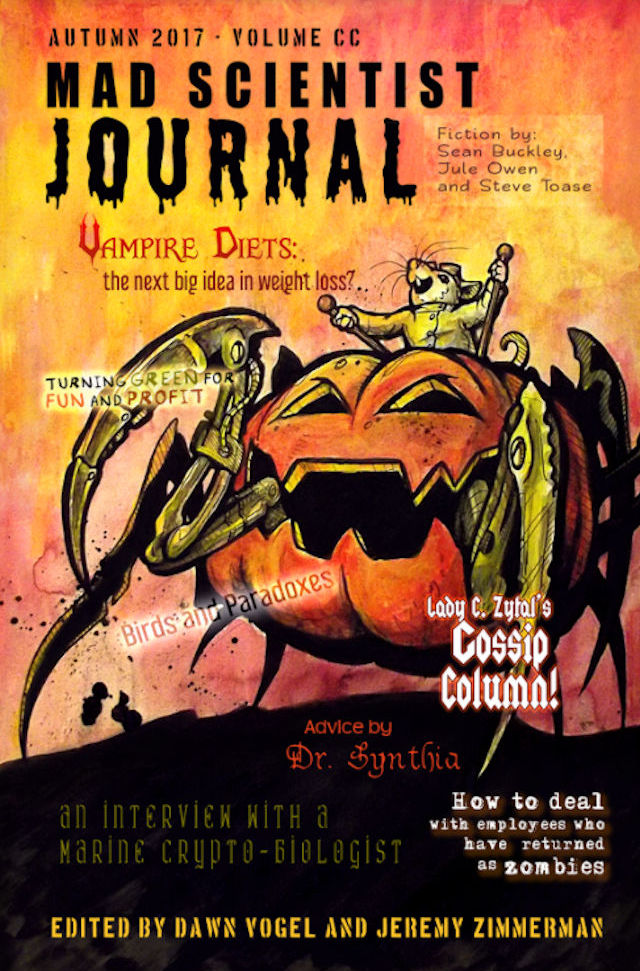 "Mad Scientist Journal"
Smart toasters, zombie offboarding, and innovations in 3-D printing. These are but some of the strange tales to be found in this book. Mad Scientist Journal: Autumn 2017 collects thirteen tales from the fictional worlds of mad science. For the discerning mad scientist reader, there are also pieces of fiction from Christa Carmen, Sean Buckley, Jule Owen, Steve Toase, Amanda Cherry, Sarah Cavar, Charlie Neuner, E. B. Fischadler, Tara Campbell, Judith Field, Emma Whitehall, Maureen Bowden, Isaac Teile, J. Lee Strickland, John A. McColley, Kate B. Brokaw, Jessie Kwak, Elizabeth Booth, Joachim Heijndermans, Cathleen Kivett Smith, Lucinda Gunnin, and Torrey Podmajersky. Readers will also find other resources for the budding mad scientist, including an advice column, gossip column, and other brief messages from mad scientists. Art by Shannon Legler, Katie Nyborg, Errow Collins, Scarlett O'Hairdye, Luke Spooner, Ariel Alian Wilson, and Amanda Jones.
»
Read more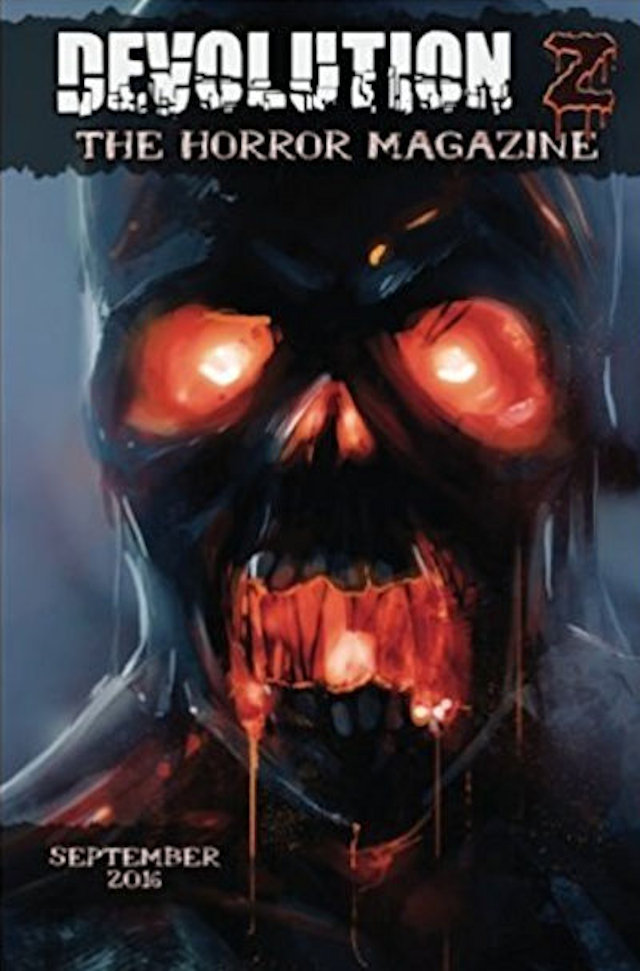 "Devolution Z"
13 original short stories, articles, and poems from talented authors of horror from around the world. Published monthly, Devolution Z Magazine brings you supernatural horror fiction, as well as non-fiction based on local and urban legends, myths, terrifying encounters, and all things supernatural and frightening.
»
Read more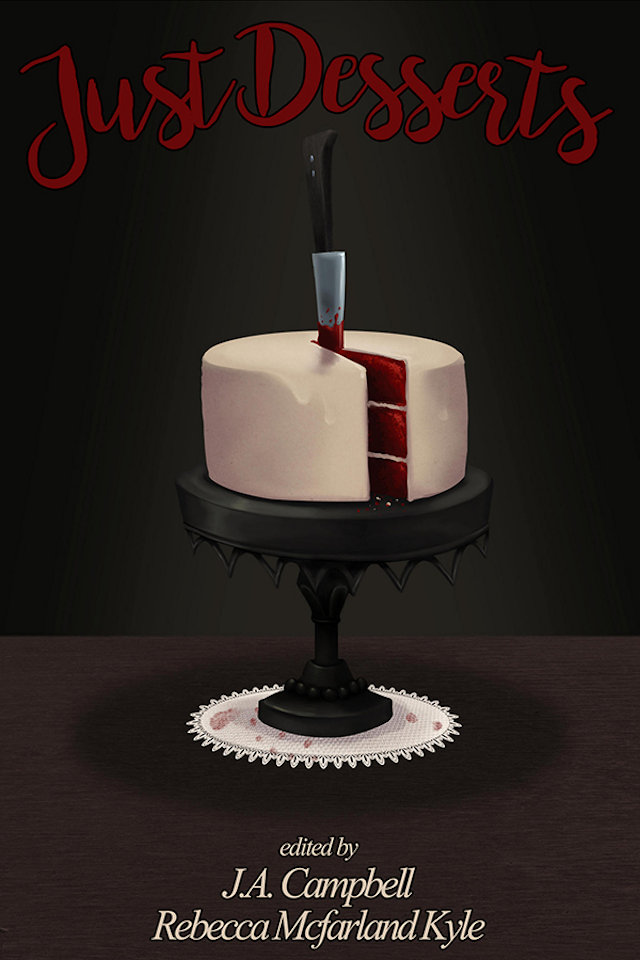 "Just Desserts"
Whether you like your revenge with the molten fire of a fine old Scotch or the cool sweetness of a tasty meringue, the nineteen tales within these covers should offer something to assuage you. Narcissistic co-workers, thieves of affection, and bad neighbors are given their due in ways imaginative and sublime. Featuring stories by: Christa Carmen, Calvin Demmer, Andrew Seddon, Anthony Crinella, Ashley Vasquez, Brian H. Seitzman, Carlos Roque, Erica Eastick, Jill Hand, Joseph P. Pietris, Kelly Matsuura, Kevin M. Folliard, Kirk Dougal, Lena Ng, Maria Haskins, Matt Handle, Mike McNichols, Rebecca McFarland Kyle and Robb T. White.
»
Read more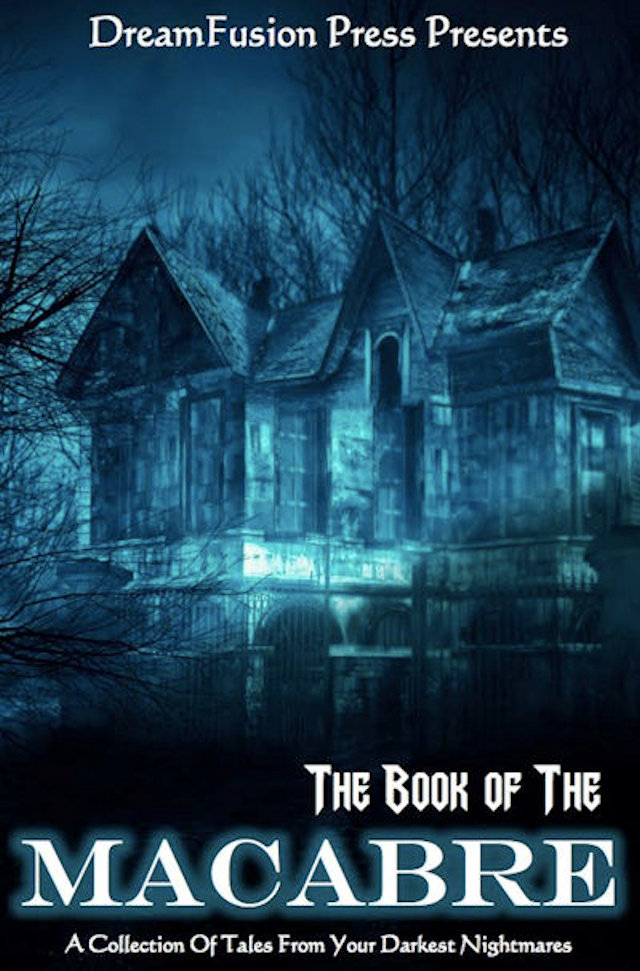 "Book of the Macabre"
A morbid corpus of twisted tales drawn from the darkest recesses of some of the most disturbed minds ever to put pen to paper. Sinister and controversial, psychological and horrific, The Book of the Macabre thrusts you into a madness so disturbing you'll be clawing your way out. This collection of evil is sure to bring even the bravest souls to their knees, pleading for release. Talented curators of horror allow you inside their dark and twisted minds...if you dare.
»
Read more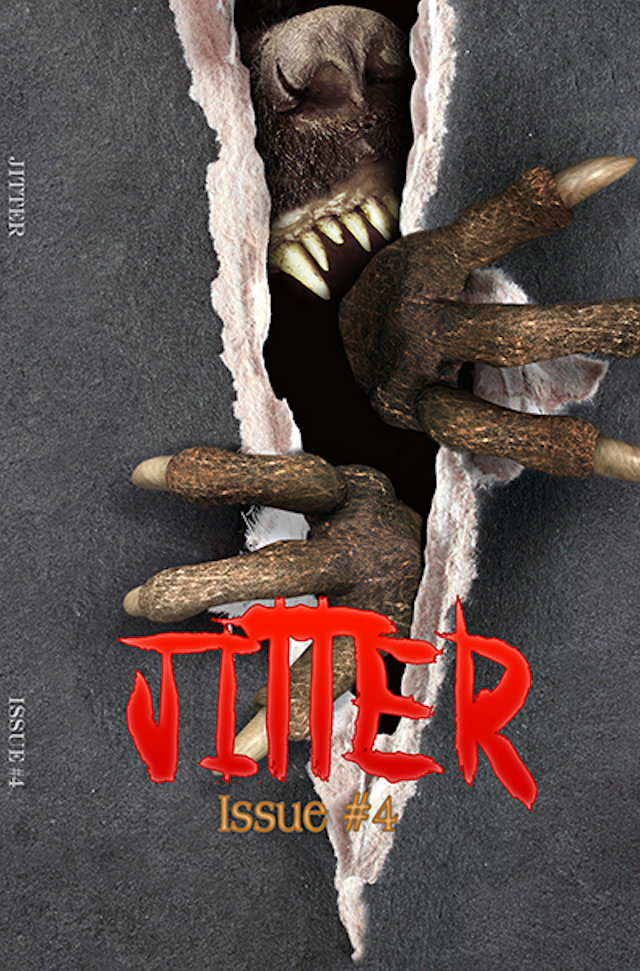 "Jitter"
Jitter (Issue #4) is filled with stories and poems of horror by these masters of terror: Christa Carmen, Kevin Andersen, Rick Baldwin, Brandon Barrows, R.M. Warren, Adam Breckenridge, Dana Copeland, Stephan Deemer, Chris Dykes, Aaron Emmel, Cameron Filas, Justin Fleischman, Tim Gardiner, Patricia George, Robert Hansen, Gary Hewitt, Christopher Hivner, Scott Jessop, Ken L. Jones, Roger Leatherwood, Stephen McQuiggan, Jacob Mielke, David Novak, and Atris Ray III.
»
Read more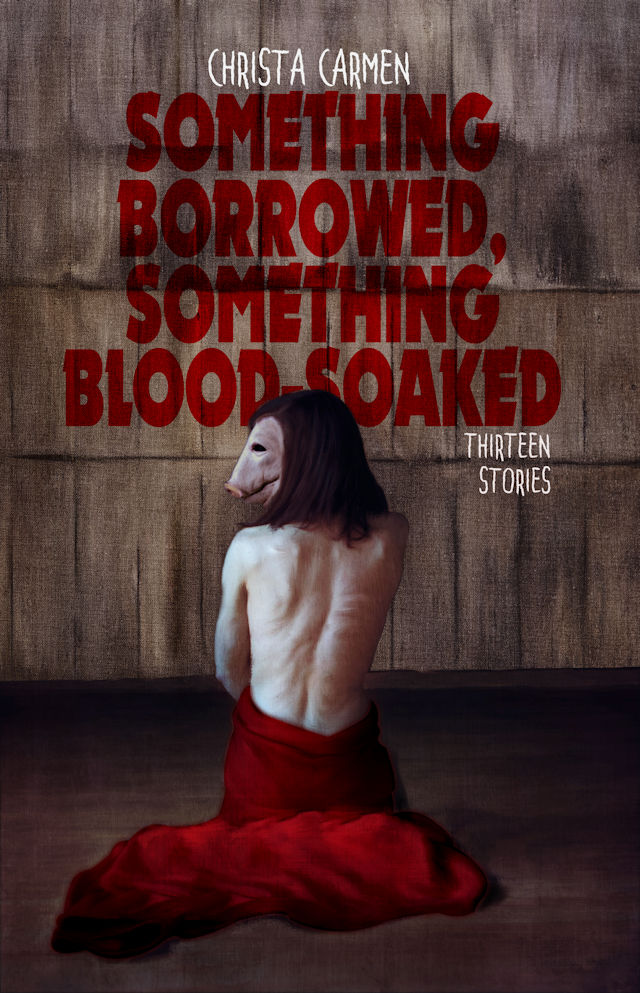 "Something Borrowed, Something Blood-Soaked" Short Story Collection.
Thirteen tales within the realm of horror & dark fiction: a chainsaw-wielding young woman defends herself against a trio of ravenous mutants; a bride-to-be comes to wish that the door between the physical and spiritual worlds had stayed shut on All Hallows' Eve; a lone passenger on a midnight train finds that the engineer has rerouted them toward a past she'd prefer to forget.
Coming August 2018, from
Unnerving
.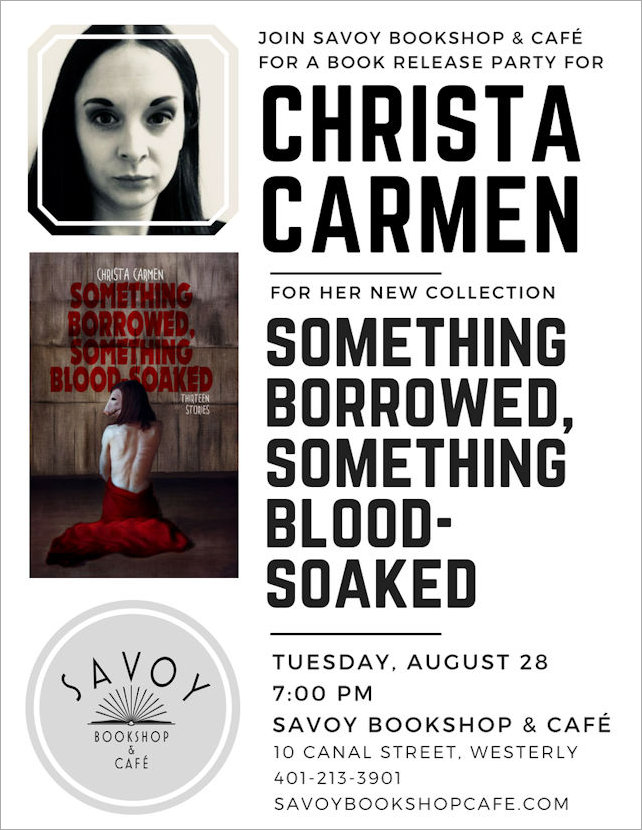 August 28, 2018

"Something Borrowed, Something Blood-Soaked" Launch Party
Savoy Bookshop & Café
Westerly, RI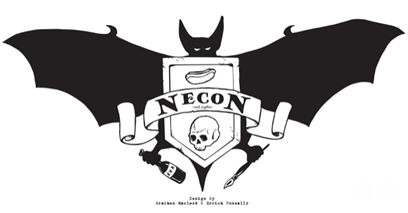 July 19-22, 2018
http://campnecon.com/
, Northeastern Writers' Conference
The Roger Williams University Baypoint Inn and Conference Center
Portsmouth, RI