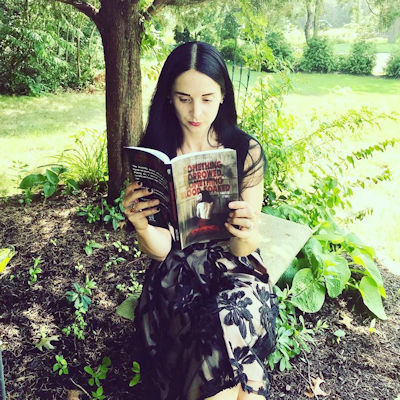 Due to the ongoing COVID-19 pandemic, there are no in-person events scheduled at this time.
The Big Book of Horror Authors, a Coloring & Activity Book created by Cassie Lola Daley of Let's Get Galactic, is coming August 2020, featuring Christa Carmen, Adam Cesare, Alan Baxter, Calvin Demmer, Chad Lutzke, David Sodergren, Gabino Iglesias, Gemma Amor, Gwendolyn Kiste, Hailey Piper, Jeremy Hepler, Jonathan Janz, Kealan Patrick Burke, Michelle R. Lane, Sara Tantlinger, Sarah Read, Scott Thomas, Sonora Taylor, Stephanie M. Wytovich, & V. Castro.
Sadie Hartmann provides book recommendations from her favorite women in horror fiction for Book Shop.
Silent Motorist asked a selection of authors about their favorite horror/weird fiction collections...find out what book Gwendolyn Kiste chose!