Mentioned in The Best Horror of the Year Volume 11, edited by Ellen Datlow, Summation: 2018, Collections: Something Borrowed, Something Blood-Soaked
Indie Horror Book Award for Best Debut Collection, 2018:
Something Borrowed, Something Blood-Soaked
Best-Of Anthologies: Year's Best Hardcore Horror, Volume 2
Read more via Comet Press, or at Corner Bar Magazine, where "The Girl Who Loved Bruce Campbell" was originally published, or listen at Horror Hill, Chilling Tales for Dark Nights / The Simply Scary Podcast Network
The Haberdasher's Monster Mash Slash Fiction 4th Annual Halloween Writing Contest, 2017
Read more at The Haberdasher, or at C.S.E. Cooney's website, where "The Goblin's Abettor" was originally published
Best in Genre, Thriller/Horror, wordhaus' 2016 Trick or Treat Fall Story Contest


Horror in the Eye of the Beholder is now available, featuring new and exclusive interviews with 21 modern authors of horror fiction discussing their cinematic influences and obsessions. Every interview is accompanied by a terrifying eye portrait of the writer.
Link to purchase The Big Book of Horror Authors coloring and activity book here!
New Goodreads reader reviews for Something Borrowed, Something Blood-Soaked!
Kittens Review Books: Heart: "A few personal favorite stories for me are 'The Girl Who Loved Bruce Campbell' 'Thirsty Creatures' 'All Souls Of Eve'." Deathwish: "They were so good! It's definitely a three paw book."
Stefani: "I read this book in less than 48 hours... The stories here feel empowering, and like a love song to the genre of horror itself."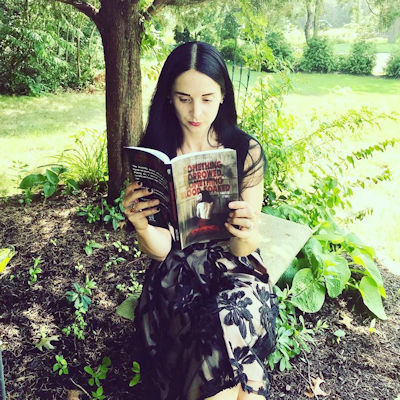 Due to the ongoing COVID-19 pandemic, there are no in-person events scheduled at this time.