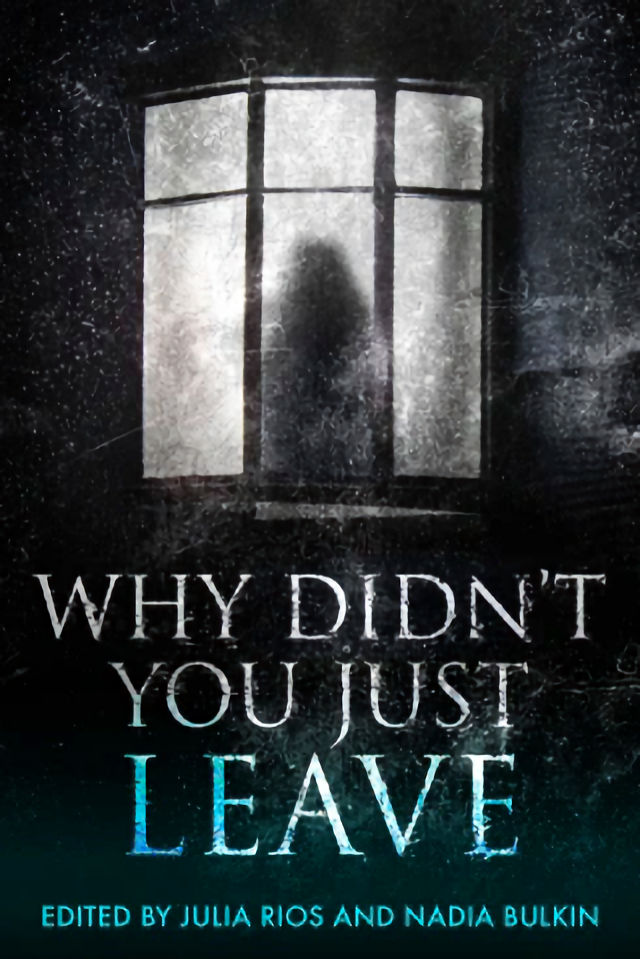 "To the Moon and Back"
Why Didn't You Just Leave
Cursed Morsels
Edited by Nadia Bulkin & Julia Rios
It's the question asked of any story about a haunting: why didn't you just leave? If accounts of people who have stayed in haunted houses are any indication, it's never that simple. There are a lot of reasons why people don't just leave scary situations, and these smart, spooky stories reflect the complexity behind that question.
»
Coming Soon
Des Lewis reviews Vastarien, Vol 6, Issue 1, including Christa Carmen's contribution, "Echoes of a Former You": "… fraught with a woman's nightmare in her own home after the horror performed on her outside it—to describe which nightmare would 'spoil' it. Suffice to say, it's a painfully heartfelt attritional journey of windows and doors in a world that is stitched with Ligotti."
Christa Carmen blurbs Tony LaMalfa's debut: "With Forbidden Knowledge, Tony LaMalfa has crafted a pair of novellas so well-versed in the oeuvre of Lovecraft, he had me convinced—at times—I was reading an undiscovered work by Lovecraft himself. But Forbidden Knowledge is far too dynamic, unsettling, and utterly original to be anything other than the work of an explosive new talent, a talent whose prose burns like a white-hot star from beyond the fourth dimension. Lovecraft scholars and general horror fans alike will delight in this magnetic, magical tome."
Gwendolyn Kiste is back at The Line Up with "5 Horror Books to Match with Your Favorite Tarot Cards," and includes Orphans of Bliss ("Christa Carmen's Bram Stoker Award-nominated novelette, 'Through the Looking Glass and Straight Into Hell,' is worth the price of admission alone.") along with The Devil card!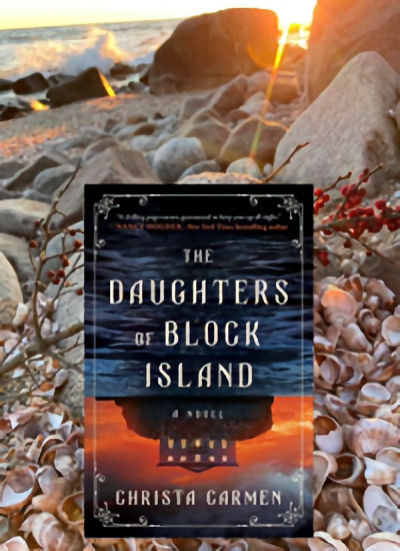 Oct 12, 2023
8:00 PM - 9:30 PM
Galactic Terrors Reading Series
Virtual

Dec 01, 2023
6:00 PM
The Daughters of Block Island Release Event
Bank Square Books (location pending)

Dec 02, 2023
10:00 AM - 12:00 PM
The Daughters of Block Island Reading/signing
Wakefield Books, Wakefield, RI

Dec 05, 2023
6:00 PM - 7:00 PM
The Daughters of Block Island Reading/signing
Charter Books, Newport, RI

Dec 09, 2023
10:00 AM - 12:00 PM
The Daughters of Block Island Reading/signing
Rarities Books & Bindery, Wakefield, RI

and

2:00 PM - 3:00 PM
The Daughters of Block Island Reading/signing
Stillwater Books, West Warwick, RI